June 1, 2020
G Pen Dash vs Atomic 9 vs AirVape XS Go | Affordable Vaporizer Showdown

G Pen Dash vs Atomic 9 vs AirVape XS Go | Affordable Vaporizer Showdown
Today we look at 3 of the top handheld cannabis vaporizers for dry herbs that you can buy on a budget. The G Pen Dash, Atomic 9, and XS Go are all priced well under $100. The portable vaporizers are compatible with weed in its plant-based form (dry herb/flower). If you are looking for a portable cannabis vaporizer for extracts please follow this link.
G Pen Dash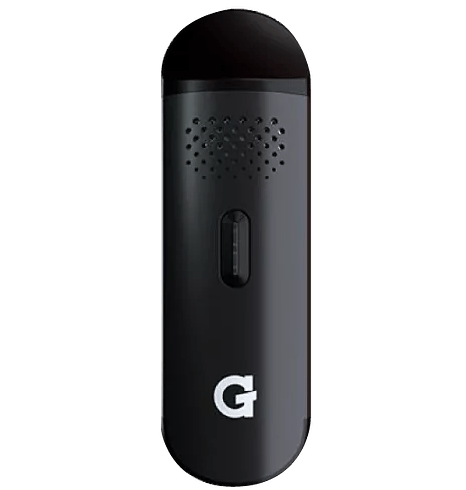 The G Pen Dash is made by the vaporizer brand Grenco Science. Grenco Science has also made popular cannabis vaporizers such as the G Pen Roam and G Pen Connect vaporizers for extracts. The Dash is a budget-friendly dry herb vaporizer that costs 69.95.
A popular feature in more expensive vaporizers is an isolated air path. Devices made by Arizer for example use all-glass air pathways to help deliver ultra-smooth vapor. The G Pen Dash has an integrated air-path which provides clean and flavorful vapor.
The G Pen Dash uses a magnetic mouthpiece that slides up in order to load the oven chamber. Built with simplicity in mind the Dash has 3 preset temperature settings (375 F, 401 F, 428 F). The oven itself is stainless steel that is glass-glazed. The Dash is a relatively new portable vaporizer that was released in May of 2020.
You can learn more about the G Pen Dash and buy one for yourself here.
Atomic 9
The Atomic 9 is made by the vaporizer brand Cloudious9. This compact little vaporizer is roughly the size of the PAX 3. Designed for dry herbs the Atomic 9 has a sliding scoop to help load your oven with ease. The Atomic9 is the 2nd vaporizer made by Cloudious9. The first device is called the Hydrology 9 which you can see here.
The Atomic 9 is designed with hybrid heating, it uses a mixture of conduction and convection heating. This is a well made portable vaporizer that you can get for an affordable price. Cloudious 9 has just 2 vaporizers available at this time. We see this as a good thing as the brand needs to only focus on improving 2 devices rather than the 10+ of other cannabis brands.
You can learn more about or buy the Atomic 9 here.
XS Go
The XS Go is made by the vaporizer brand AirVape. We do not recommend products from this brand.
Popular pages