February 28, 2018
Hydrology 9 | Why Its a Great Portable Vaporizer for Home Use
One of my favorite vaporizers for home use is the Hydrology 9. The size and weight of the Hydrology 9 makes it a bit to big to fit into your pocket and use while on the move. It is designed to be very portable but to be enjoyed mainly while stationary. I guess what I am saying is that its one of my favorite portable stationary vaporizers for herbs. For those of you who are unfamiliar with the Hydrology 9 I will touch on its functionality and performance below. If you are looking for a high quality smooth clean hitting vaporizer this is one to check out. You can view this on the official manufacturers site here.
Cloudious 9 (Vaporizer Brand)
Cloudious 9 is the company behind the Hydrology 9. The company first released the Hydrology 9 in early May of 2017. The Hydrology 9 was the first all in one portable water filtration vaporizer. Since the initial release of their first product Cloudious 9 has been featured in Forbes, Herb, Kindland, and Gizmodo.
Build quality and performance of the Hydrology 9
The craftsmanship and attention to detail can easily be seen with this vaporizer. Its built to be very tough and has  the option of getting it with acrylic glass instead of regular glass. Both are tough but if you know you will be in a more accident prone environment you may want to opt for the tougher model. Another solid accessory you can get to ensure the Hydrology 9 is protected is the leather carry case.
Built in stir stick
A cool little feature the Hydrology 9 has is the built in stir stick. The oven lid has a dial you can turn that twists a stir stick which mixes up material to vape it more evenly. This little feature works pretty well and allows you to get the most out of your herbs. A session could seem like it is coming to an end and you can twist  the stir stick a few times and its like you've loaded a fresh batch.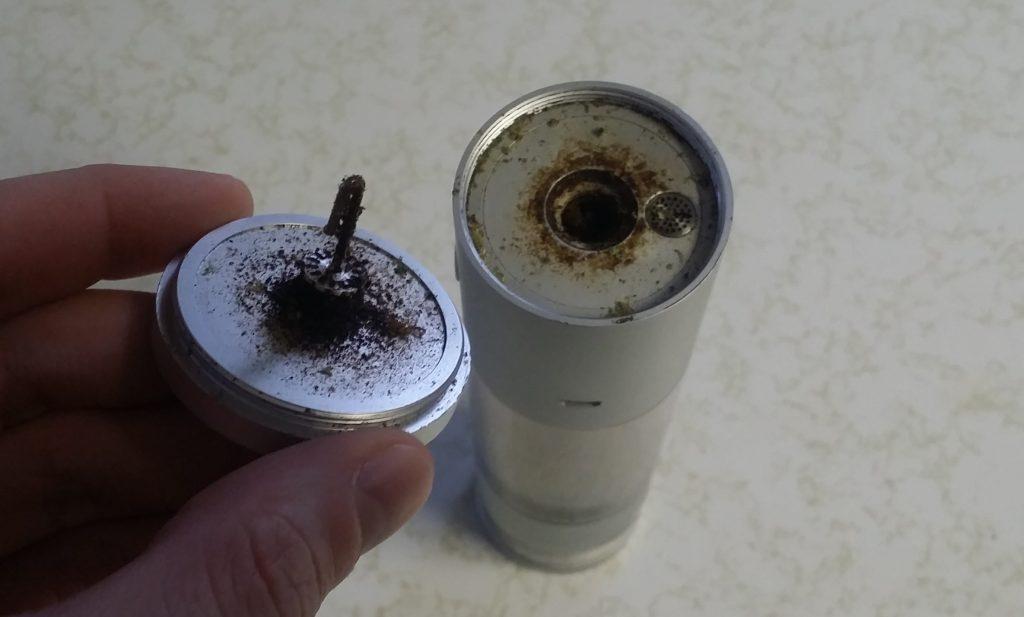 The Hydrology 9 is an effective and innovative vaporizer that is very enjoyable to use. Water filtration is the icing on the cake with this vaporizer. Additional features include an LED color fade effect and different LED colors that light up to guide you through using the device.
Visit Cloudious9 Official site to learn more or buy one here.
Learn more from our Hydrology 9 Review.