November 13, 2017
Best Portable Cannabis Vaporizers of 2023
Welcome to Vaporsmooth! Here, you'll find a range of the top portable vaporizers, including the Davinci IQ, Hydrology9 NX, PAX Plus and PAX mini, and Crafty+. We showcase some of the finest brands in the cannabis vape industry such as PAX, Firefly, Cloudious9, Storz & Bickel, DaVinci and Arizer. These cutting-edge devices offer impressive features and are set to be some of the best portable vaporizers available in 2023.
Best Portable Vaporizers 2023
Top Vaporizer Brands 2023
| Brand | Top DeviceS | Image | visit |
| --- | --- | --- | --- |
| PAX Labs | PAX Plus, PAX Era+ | | View PAX Labs |
| Storz and Bickel | Crafty+, Mighty, Volcano | | View Storz and Bickel |
| Davinci Vaporizers | IQ2, Micro IQ | | View Davinci |
| Cloudious9 | Hydrology9 NX, Atomic9 | | View Cloudious9 |
| Firefly Vaporizers | Firefly 2+ | | View Firefly Vaporizers |
| Boundless Vaporizers | CFC+, Terp Pen, Rainbow Chrome Terp | | View Boundless Vaporizers |
| Arizer | Arizer Air 2, Solo 2 | | View Arizer |
What are Portable Cannabis Vaporizers
Portable cannabis vaporizers are battery-powered devices used to vaporize marijuana, CBD, and other herbal blends in a convenient and discreet way. Vaporizing offers a more health-conscious alternative to smoking by using indirect heat to extract the same active ingredients found in smoke, minus the smoke itself.
Unlike bongs and pipes, portable vaporizers use convection or conduction to deliver vapor straight to your lungs without any external combustion. With their portability, ease of use and discretion, it's no surprise that these devices are becoming increasingly popular among consumers.
Seeking a convenient, high-tech vaping experience? With portable cannabis vaporizers, you can unlock innovative features like on-demand heating, smartphone control, and the ability to vaporize herbs, concentrates and liquids. We've rounded up some of the best portable vaporizer brands – take a look!
More detail on the Top Vaporizer Brands
PAX Labs
PAX Labs creates premium portable vaporizers for dry herbs and concentrates. PAX devices are smart vaporizers that can be controlled by the application and Bluetooth. View PAX Plus, Mini, and Era Pro vaporizers here.
The Firefly Vaporizer
Firefly creates premium portable vaporizers for dry herbs and concentrates. With 2-3 second heat-up times and great flavor thanks to its convection heating, its hard to beat the Firefly 2+. View Firefly vaporizers here.
Storz and Bickel
Storz and Bickel, a German engineering company that applied their expertise to vaporize technology in the cannabis niche. The Volcano is the top-rated desktop vaporizer ever created. The Crafty and Mighty are smart vaporizers and convection vaporizers that have high performance, long battery life, and great taste. View Storz and Bickel vaporizers here.
Cloudious 9
Cloudious 9 is one of the newer portable vaporizer manufacturers. Having created the Hydrology9 a portable water vaporizer in 2017 which is one of our favorite devices, now followed by the Hydrology9 NX. Cloudious 9 vaporizers here.
Arizer
Arizer is a Canadian vaporizer manufacturer. Arizer produces portable and desktop convection vaporizers with glass mouthpieces. The Extreme Q is a desktop vaporizer with remote control functionality. The Argo is a compact portable vaporizer that is easy to use and easy to clean. The Solo 2 is a very powerful portable vaporizer, while the Air 2 is a powerful but smaller version of the Solo. View Arizer vaporizers here.
Dip Devices
Dip Devices are all about the dabs. The Dipper is a multipurpose 2 in 1 dap pen and dab straw, while the Evri is a 3 in 1 dap straw. View Dip Devices vaporizers here.
Atmos
Atmos sells very affordable vaporizers. They have vaporizers for dry herbs, concentrates, and liquids. View Atmos vaporizers here.
CloudV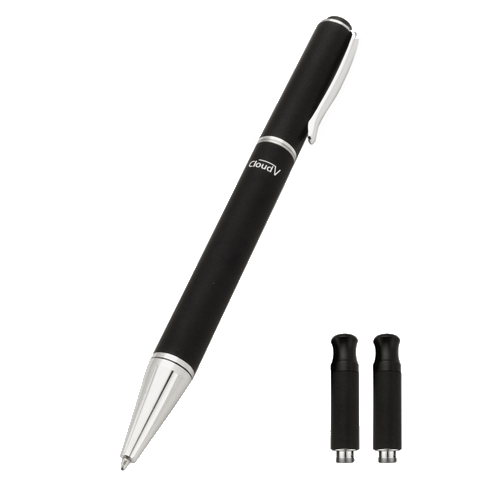 CloudV makes affordable cool vaporizer products. A great little vaporizer gift is the discrete vape pen that writes called the Cloud Wax Pen. View CloudV vaporizers here.