All Cannabis Concentrates
Cannabis concentrates are products such as cannabis oils, cannabis tinctures, CBD oils, and additives.
Cannabis Concentrates Subcategories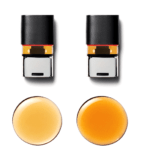 Cannabis Pods, Oils and Tinctures
With new devices such as the PAX Era Pro and regulations opening up around the US and Canada, THC along with CBD Cannabis Oil becoming a more accessible product. This shop page will list popular cannabis oils as they become available.
Cannabis Concentrates Products